Find Jobs
The automotive industry is facing a once-in-a-century transformation. We at Bosch see this change as a great opportunity, and we aim to take on major challenges with the power of technology. Discover new career opportunities at Bosch and enjoy this change with us. You are in the driver's seat of your own career.
Corporate Profile
View our corporate profile and discover the attractiveness and advantages of working at Bosch.
The information also can be downloaded from the external site.
Pick Up
TAGS Popular Tags
Career Opportunities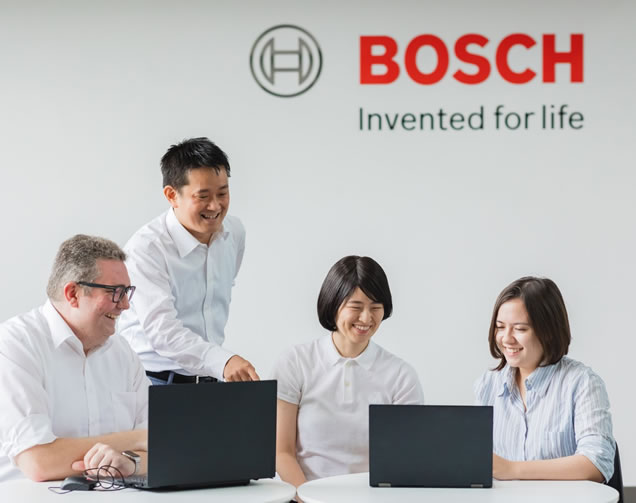 Bosch creates technology that is "Invented for life" — innovative technologies, such as automated driving and e-mobility, that benefit people and society. Bosch offers many opportunities to come into contact with cutting-edge technologies. Would you like to put your skills to use in the automotive industry? Join us at Bosch – a global environment, a wide range of careers, work styles that suit individual needs, and a wealth of training that will help you grow are waiting for you.